Due to continual spamming, forum registrations are now by Invitation Only. Hopefully this will be only a temporary measure to combat spammers.

If you want an invitation contact forumapplication @ camstudio . org

Sorry for the inconvenience.
CamStudio 2.7 End-to-End Tutorial and Review videos
Here is a complete tutorial, from downloading through making the right settings to hitting the record button.
Let me know if I left anything out - I can add stuff through annotations or re-do the video at another time.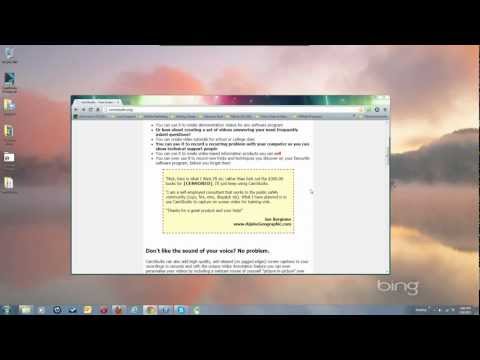 Also, I just uploaded a review and short tutorial to YouTube. Let me know if I left anything out that you need answered.
Terry