Due to continual spamming, forum registrations are now by Invitation Only. Hopefully this will be only a temporary measure to combat spammers.

If you want an invitation contact forumapplication @ camstudio . org

Sorry for the inconvenience.
Recording 720P at just 2 Megs per minute crystal quality (h.264 codec)
This tutorial is a few years old but I still see people using old codecs that have large file size, and crap quality.
One caveat is that you'll need to use and earlier version of Camstudio than version 2.6 (For some reason 2.6 doesnt show the codec as available.
Make sure you select the youtube 720p option when viewing otherwise it streams at a reduced resolution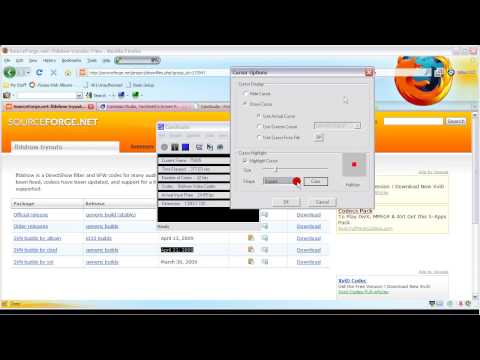 Oh and for some strange reason, you'll need to record sound, as the file size swells without it. (Go figure!!! )
Another thing, reducing the capture area will not reduce the file size, but who needs to at those sizes anyway.
It is possible to edit the videos losslessly using virtualdub with its plugin. So long as you dont require fancy effects